Money and Life Workshop.
CPD
Weekend Workshop with
Tim Malnick
Saturday
Nov 30

10am - 6pm

and Sun Dec 1st 9.30am - 5.30pm

Money shapes our choices, decisions and behaviour but we rarely investigate how and why. Here's a chance to do that.

Money is a taboo – very powerful, ever present but rarely investigated with awareness. This weekend workshop invites you to become more aware of unconscious ideas about money and discover how to step beyond them. This can make us much more free, creative and empowered to make decisions in service of the life we really are here to live. Exploring this theme unlocks big questions about social and environmental change which are so relevant for our world today.

Who is this for? 
For anyone committed to their own personal development who has not yet considered the unconscious role of money in their life journey and personal evolution

For therapists, coaches, counsellors etc. wanting to more deeply explore their relationship to money, fees, charging, and all that this means to them practically and emotionally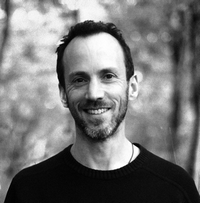 Trainer:
Tim Malnick - Tim is a coach, facilitator and organisational psychologist who helps people connect their work to a deep sense of purpose and service to the world. For 15 years he led a programme, cited in Harvard Business Review as 'path breaking' and 'transformative', helping people develop their leadership skills in response to the social, economic and ecological challenges of our time.
Tim has a long standing interest in new economics and new models of career, work and organisations. He discovered the Money Workshop in 2005 and has trained with its originator Peter Koenig. He loves Money and Life work because it offers a safe space to explore an everyday topic which is a powerful gateway into inner and outer transformation. Tim is also trained in Organisational Constellations and Process oriented psychology.
Qualifications: Degree in experimental psychology (Oxford University) and a masters in Organisational Psychology (UMIST). 
What to expect?
The weekend includes theory, experiential money exercises, dialogue, reflection and an opportunity to spend time addressing your specific personal money questions in a supportive and inquiring atmosphere.
You will understand the unconscious dynamics of money and how these operate for you personally and collectively. The weekend can be surprisingly emotional and intense, but also delightfully fun and refreshing as we glimpse whole new possibilities for configuring money in our life. As we bring consciousness to our money questions the topic becomes a powerful gateway into inner transformation and ongoing personal and professional development. 
Workshop content:
Hidden in plain sight, money is one of our last taboos. We deal with, think about and talk about money every day, but rarely pause to consider what it is and what it does to us emotionally and psychologically. People wanting to make changes, take action or forge new directions in life and work very often feel restricted by hopes and fears related to money.
Explicitly not a workshop about 'how to make more money', this weekend is an invitation to bring to awareness your unconscious ideas about money and discover how to step beyond them.
The need to investigate and bring our money stories into consciousness has never been greater. Individually, when we focus overly on money – and what we believe money represents - we lose connection to passion, purpose and trust in the deeper flow of life. This can lead to feeling stuck, frustrated and to a lack of meaning. Collectively, an economy and a culture focused on maximising money (in the form of growth and profit etc) increases activity but degrades the wider ecology of the planet which is our true source of life.
People working as therapists, counsellors and coaches often struggle with their own money questions related to fees, charging and how these connect to ideas of value, self-worth and fairness. We may find that our own relationship to money limits or constrain us from working according to our deeper visions and impulses. Understanding the deeper dynamics of money is therefore useful both in developing your own life and work, and for helping clients address hidden blocks in their own evolution.

------
CPD Embedding Professional  Practice -
The Psychosynthesis Trust team have created a new programme to support Continuing Professional Development (CPD). The ongoing programme of events will offer a variety of talks, workshops and seminars on different topic areas. All events will provide CPD hours to support professional learning. Deepen your knowledge, therapy practice and your connection with others in the field at our new CPD: Embedding Professional Practice programme.
We deeply value the importance of mindful boundaries between practitioners and clients in this sector. To ensure those boundaries are held as you see fit, where appropriate, please check with your colleagues and or clients who may also consider attending this event.