The Decisive Shift
Saturday 31st October (10am - 5pm) & Sunday 1st November (10am - 5pm)
ONLINE WORKSHOP
HOSTED BY PIERO FERRUCCI AND DIANA WHITMORE
Piero and Diana would like to engage with you on a journey of re-discovery in psychosynthesis, as an evolutionary practice that brings us towards a decisive shift.
Purpose of the workshop
This workshop is for learning about changing mindsets, the psychospiritual journey that facilitates this shift, and how to facilitate it in ourselves and others.
Sometimes the world around us, our present situation, suddenly looks different to us, very different. What seemed senseless, now is pervaded with meaning. What felt asphyxiating and without hope, we now perceive as open and full of new possibilities, even though the facts themselves remain the same. Our very identity has changed. There has been a shift: seemingly subtle perhaps, but decisive.
As our teacher Roberto Assagioli tells us, and as our colleague Tom Yeomans reminds us in his recent groundbreaking book Holy Fire, we can shift our fundamental identity between two perspectives: the personality, eager for pleasure and success, wanting to be loved and popular, in search of affirmation, needing to prove itself and immersed in time; and the Self, timeless, free, caring for the whole, with a universal and compassionate outlook.
Who is it for?
This workshop is open to:
- seasoned practitioners
- people who have completed at least one year of psychosynthesis training
- graduates of the Psychosynthesis Trust
Workshop content
We are interested in challenging each concept as they are presented, what psychosynthesis is and it's evolutionary purpose, through working creatively, using guided imagery, meditation and creative group exercises.
There will be short presentations on the outlooks of Personality and Self, facilitating insight, developing understanding and theory on mental flexibility vs rigidity, perspective change in personal and spiritual growth and professional practice.
What to expect
Saturday October 31st and Sunday November 1st
10-5pm each day (GMT/winter), with breaks in between:.
These two days will be participatory and will include:
• Teaching from Diana and Piero
• Group exercises
• Meditations
• Reflective sessions
• Guided imagery exercices
• Writing
Ticket price
At the Trust we appreciate that each person has their own unique situation – including financial especially during the current COVID challenge – so we invite you to select the price point that feels like it represents a fair contribution for attending this event.
There are three options to choose from when purchasing tickets: £140, £195, £230
£140 price point will be on offer for current students.
Please note: this workshop will be held online.
Trainers
The workshop is hosted by Piero Ferrucci and Diana Whitmore, who both learned psychosynthesis directly from its founder, Roberto Assagioli. They have collaborated with the Trust since the seventies and have played a central role in the development of psychosynthesis.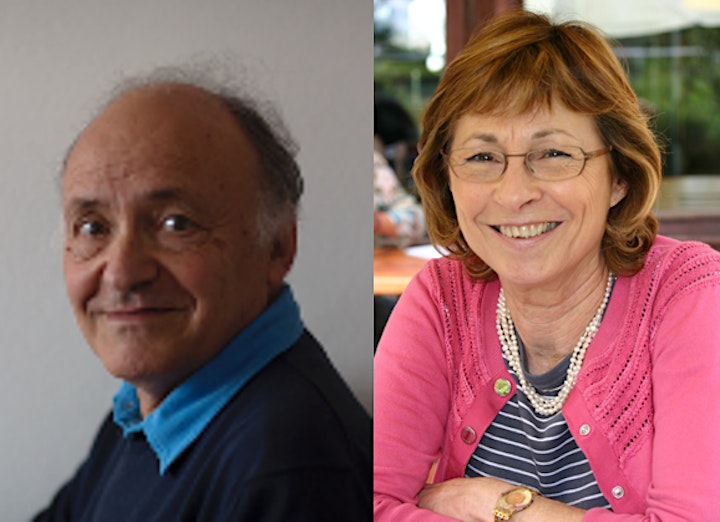 PIERO FERRUCCI
Piero Ferrucci was born in Turin, Italy, in 1946. He graduated in Philosophy at the Università di Torino, then did didactic training with Roberto Assagioli, the founder of psychosynthesis. He is a registered psychotherapist and a trainer at the Società di Psicosintesi Terapeutica in Florence. He has written several books which were translated in various languages, among which Inevitable Grace, The Power of Kindness, Beauty and the Soul, and Your Inner Will, and has edited The Human Situation, lectures by Aldous Huxley. He lives and works in Florence, Italy.
DIANA WHITMORE
Diana is the founder of Teens and Toddlers, a charity created in 2001 to address the social exclusion of young people and, in doing so, reduce the number of young people not in employment, education or training (NEET), as well as reducing teen pregnancies.
Diana is also a Trustee of the Psychosynthesis Trust, having practised psychosynthesis for 35 years. She is an accredited member of the United Kingdom Council for Psychotherapists and a British Association of Counselling and therapy Accredited Supervisor. She is also the author of two books, Psychosynthesis Counselling in Action and Psychosynthesis in Education: A Guide to the Joy of Learning.
Diana says: "As a student of Roberto Assagioli in the period just preceding his death, I was moved by his mission to put the soul back into psychology, which led to my taking over the Psychosynthesis & Education Trust. The Trust was revitalised in honour of Assagioli's vision that for we human beings to truly flourish and experience fulfilment from life, psychology needed to include the soul – the place in each of us where we find meaning and purpose and a deeper sense of well being. I have been delighted to see the Trust flourish and grow to be a respected professional training programme"