WORKING THERAPEUTICALLY WITH GENDER & SEXUAL DIVERSITIES

ONLINE WORKSHOP - Saturday 8th August at 10am – 1pm


Introductory Online Session to upcoming weekend Workshop: "Queering Psychosynthesis"


Who is this for?
This taster session is open to all counsellors, psychotherapists, psychologists and mental health practitioners, as well as students in their final year of counselling or psychotherapy training.
It is for those who want to broaden their knowledge and increase their confidence and effectiveness when working with gender, sexual and relationally diverse clients. The session begins to look at their specific needs and issues, which might challenge the way you provide effective and non-pathologising support.


Workshop Purpose:
This short introductory workshop, offered on three different dates (also on  20th June & 18th July), will provide a taster of some of the themes that will be taught in an upcoming 2 day workshop to be held later this autumn: "Queering Psychosynthesis: working Transpersonally with GSRD (Gender, Sex and Relationally Diverse) clients".
Through brief theory, group discussions and experiential exercises, participants will gain a taste of the issues, theory, concepts and techniques we will be covering in the main workshop later this year.
Recent research* highlights the mental health of those who express (or are questioning) themselves, sexually, spiritually, relationally or gendered, in ways other than heteronormative. They are nearly twice as likely to suffer from depression, anxiety, suicidal thoughts and other mental health issues than the rest of the population.
*Read the full report here: LGBT+ mental health


Our Approach:
Psychosynthesis is a non-pathologising psychospiritual theory and practice for self-development. It brings us into contact with the life journey to meaning and wholeness and can often hold deep significance for GSRD clients. Ignoring this takes us back into the problematic areas of pathology and neurosis. It overlooks the impact that the society in which these clients have to live and function can have in creating psychological disturbances in the first place.
What to expect?

This short 3 hour session will introduce some specific issues with working with this client group.
It also provides an overview of the upcoming workshop which will:
provide in-depth psycho-educational input to counsellors and therapists about appropriate mental health support for GSRD clients. This is a growing sector in the UK, given the struggles that GSRD clients have had within an existing heteronormative culture and environment.
provide insight by practitioners who have been living/working with this community. This is both from a clinical point of view and personal lived experience. Both Gian and Nick have been supported by a professional and personal peer network around them.
explore and challenge your own mindsets, expectations, assumptions and reactions. While working with GSRD clients, this might include unhelpful cultural messages that pathologise clients and inhibit their self-realisation.
Introductory Session content:
- Discussion of attendees' backgrounds (including level of GSRD experience, personal and clinical) and present level of knowledge/understanding of Transpersonal psychology/psychosynthesis
- A taster of a key psychosynthesis technique (visualisation/meditation) to facilitate an initial exploration of attendees' personal attitudes towards GSRD issues

- An initial introduction to a non-pathologising psychospiritual theory of working with GSRD clients
- Overview of the content of the main Workshop 
- The participants will also:
take part in a brainstorming, group discussion of theoretical concepts and brief psycho-education
participate in experiential exercises through guided meditations and visualisations


Learning outcomes
- An initial introduction of the issues affecting the GSRD communities and the related psychological, emotional and spiritual impact for these clients

- An introduction to the questioning of your own perspectives and mindsets about GSRD clients

- A brief look at how psychosynthesis, in particular, can be used to work effectively with these issues

- An outline of the upcoming weekend workshop
Ticket price
Please note that the ticket price for this event (£20) will be discounted off the main workshop price should you attend both.
Trainers: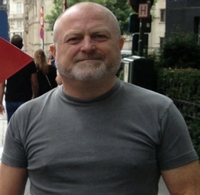 Nick Field (MA, PgDip, MNCS) is an Accredited registered member of NCS and qualified as a psychosynthesis counsellor in 2015. He now runs a private practice in London and provides training, education and mentoring workshops around Gay male sexuality, Leathersex, Gender, sexual and relational diversity issues and spirituality. He is also a partner in The London Gender, Sex and Relationship Diversity Practice, holds Advanced Accreditation from Pink Therapy as an Advanced Gender, Sex and Relationship Diversities Therapist and is registered as a Kink Knowledgeable Professional with the National Coalition for Sexual Freedom.
Web: nickfield.com / leathersextherapy.org
Qualifications:
MA Gender, Sexuality & Culture

PGDip in Psychosynthesis Counselling and Therapy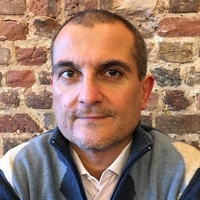 Gian Montagna (MA, UKCP, MBACP) is a training supervisor at the Psychosynthesis Trust and works as a Psychosynthesis psychotherapist and supervisor in Private practice. He is also a clinical associate of Pink Therapy, the UK's largest independent therapy organisation working with gender and sexual diversity clients.
Gian has 17 years' experience in psychosynthesis counselling and psychotherapy working with adults and couples, both in private practice, NHS Primary Care settings, and various charitable organisations such as MIND, RNIB, SurvivorsUK, Missing People, the Naz Project London.
Gian has an interest in working with gender and sexual diversity clients and apply psychosynthesis principles to all his work with all clients.
Web: https://www.counselling-directory.org.uk/counsellors/gianbattista-montagna

Qualifications:
Diploma in Psychosynthesis Counselling

MA in Psychosynthesis Psychotherapy

Diploma in Transpersonal and Integrative Supervision

Diploma in Relationship Therapy with Gender and Sexual Diversities

Practitioner Certificate in Cognitive Behavioural Therapy for Anxiety and Depression
------
CPD Embedding Professional Practice

at the 

Psychosynthesis

 Trust



The Psychosynthesis Trust is a leading training organisation in psychosynthesis, offering transformative learning experiences (personal development courses and professional training) and counselling to those who wish to learn more about themselves personally and/or explore their options professionally.   
Our CPD training is an opportunity to deepen your knowledge, therapy practice and your connection with others in the field.  All events will provide CPD hours to support professional learning. 
We deeply value the importance of mindful boundaries between practitioners and clients in this sector. To ensure those boundaries are held as you see fit, where appropriate, please check with your colleagues and or clients who may also consider attending this event.
https://psychosynthesistrust.org.uk/
View all CPD events:https://psychosynthesistrustcpd.eventbritestudio.com/